Berkshire Facilities Optimization
Overview
Building facilities are a significant expense for all commercial and industrial businesses. Typically, these services run 24x7 without adapting to your hours of operation, varying occupancy levels, different zone needs and efficiency requirements.
Berkshire Power provides Facility Optimization (FOS) solutions that allow you to reduce your energy consumption, intelligently control your facility services, reduce maintenance and downtime costs, and increase your operational uptime resulting in substantial savings. All with NO CAPITAL OUTLAY for you.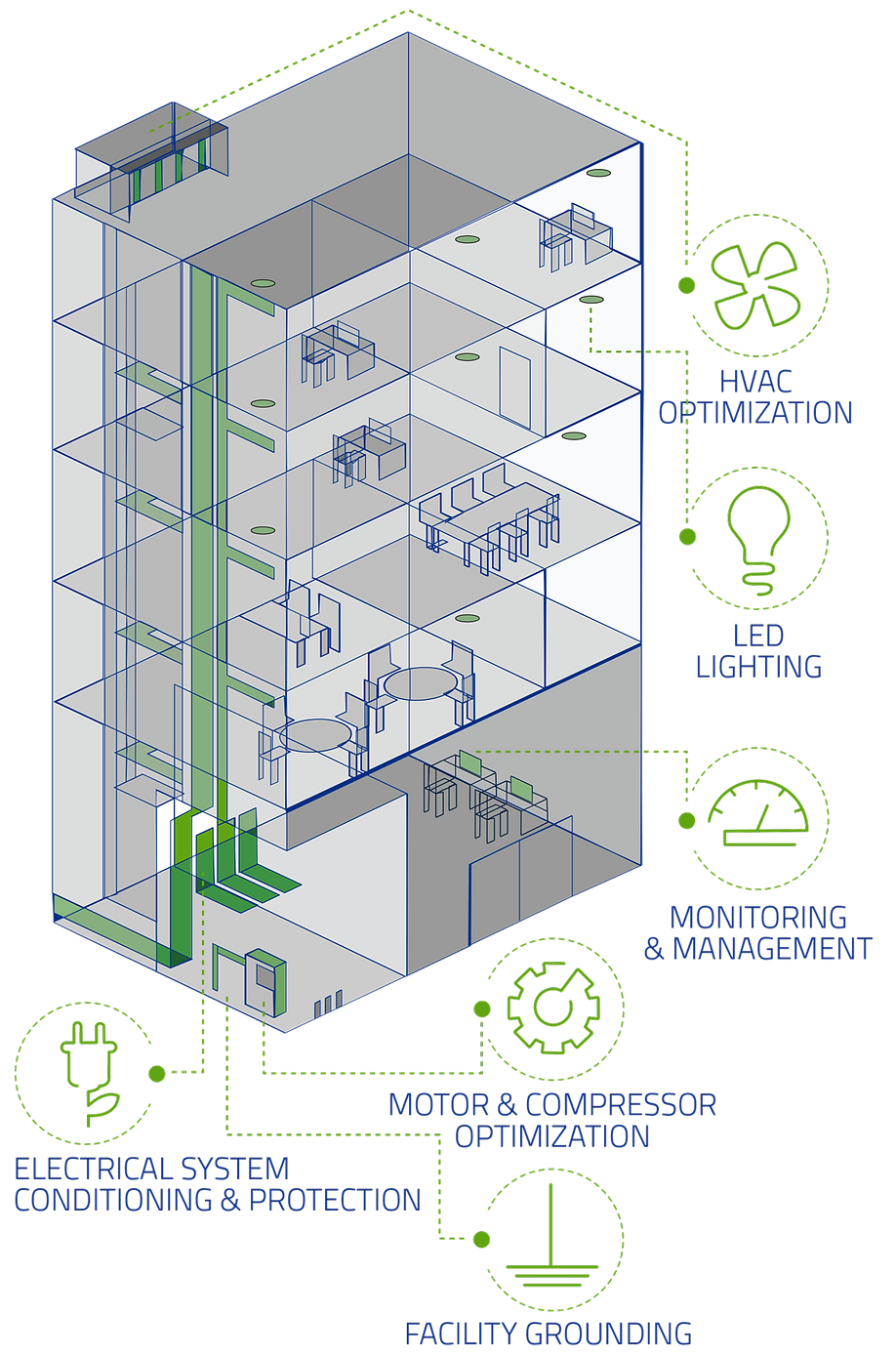 Benefits
OPTIMIZE AND PROTECT YOUR EQUIPMENT
Electric motors, pump and compressors are the single biggest consumer of electricity in most plants, but are not optimized for energy usage or protected against damaging electrical events and premature failures. Our power control solutions increase your facility's efficiencies, saves energy, reduces costs and extends the lifecycle of your equipment.
LOWER YOUR UTILITY COSTS
Optimizing your facilities gives you the power to adapt your energy needs to the occupancy levels, hours of operation and zoning requirements specific to your building. Rather than running your systems 24x7, you can customize when and how they operate. There are no capital expenses for you and you can save significant amounts on your energy costs.
INCREASE SYSTEM EFFICIENCY
Your business pays a high price for over-ventilation, unnecessary lighting, and excessive power usage. Intelligent monitoring and optimization of your HVAC systems, lighting grids and electrical motors/generators not only saves you money on your energy bills but also lets you proactively adapt to your business' real-time needs, and thereby increase your energy efficiency.
REDUCE YOUR CARBON FOOTPRINT
Operating your facilities 24x7 is costly and contributes to climate emissions and pollution. Our facility optimization solutions dramatically improve your energy efficiency and reduce your carbon emissions. You can also be eligible for energy/climate rebates.
Industry Applications
Berkshire's facility optimization solutions are ideal for businesses, buildings and facilities that are looking for intelligent monitoring and control of their operations, including:
Manufacturing (for generator/motor optimization, electrical system/motor protection, energy reduction, power correction, and more)
Oil & Gas (for generator/motor optimization, gas leak detection, panel maintenance, safety monitoring, and more)
Retailers (for ventilation control, humidity & moisture monitoring, gas leak detection, and more)
Commercial & Multi-Residential Buildings (for HVAC, lighting control, parking ventilation control, electrical system conditioning, and more)
Property Management (for ventilation & air velocity control, humidity & moisture monitoring, gas leak detection, electrical system conditioning, and more)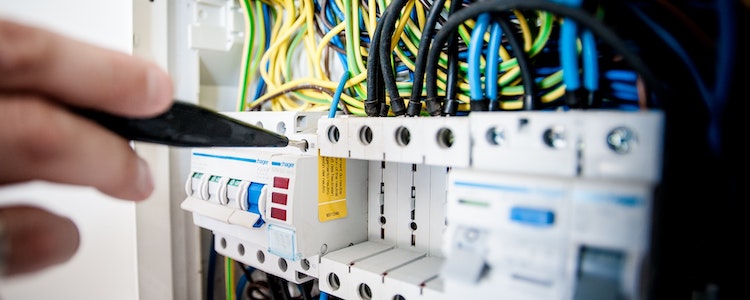 The Berkshire Pathway
Berkshire Power enables you to optimize your facilities and energy systems – with NO CAPITAL OUTLAY. Working through our expert technology partners, your facilities will be upgraded to give you control, security and cost savings.
The process begins with a preliminary energy consumption assessment to calculate your savings and a recommended system designed to match your facility needs.
Prior to deployment, a detailed, on-site engineering study is performed to confirm system specifications, installation requirements, operating procedures, and other parameters to optimize the performance for your site.
Our partners look after installation and commissioning of your system, and provide regular, on-going maintenance and remote monitoring for the life of the contract.
You save money, increase your energy efficiency and reduce your carbon footprint – without any capital expenses.
Interested in this solution?